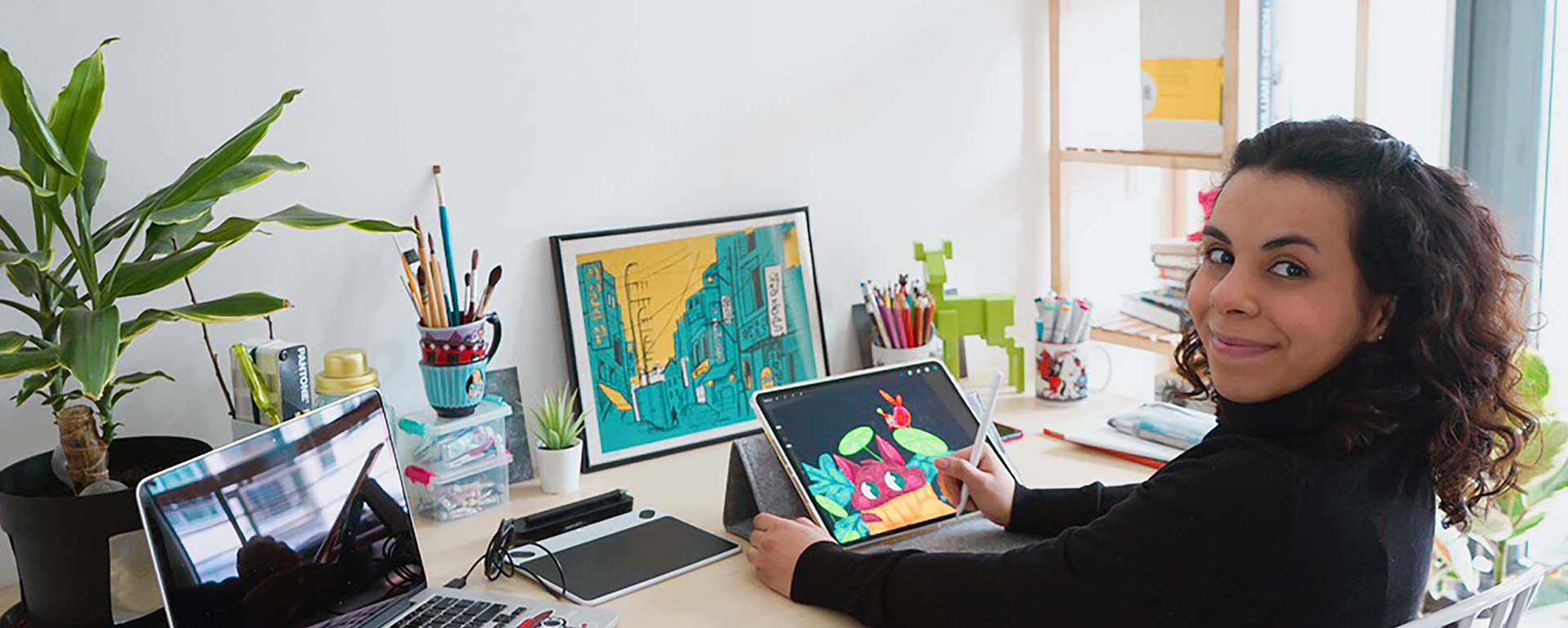 Hi there, nice to meet you!
I'm Carolina, a north brazilian illustrator living in Berlin. In 2016 I decided to change my work in graphic design to become a full-time illustrator. In the middle of the way I became mom, Pictoplasma Academy alumna, discovered my love for characters and children illustration, enriched my work with aesthetics from my homeland and the other places I traveled around, and learned how to cook a little bit. My work is mainly digital but with a "hand-drawn touch". Today I work as a freelancer illustrator represented by the american agency Advocate Arts. I think is never too late to learn things, try something new and make friends.
Thank you for stopping by!
Question or just want to say hi? Write to me for: hello@carolinacoroa.com
If you'd like to commission work you can contact my agent at
Advocate Art

♥ curious and learning addicted who loves animation movies, illustrated magazines, game art, comics, costume design, nature, whales and ginger-lemon tea.