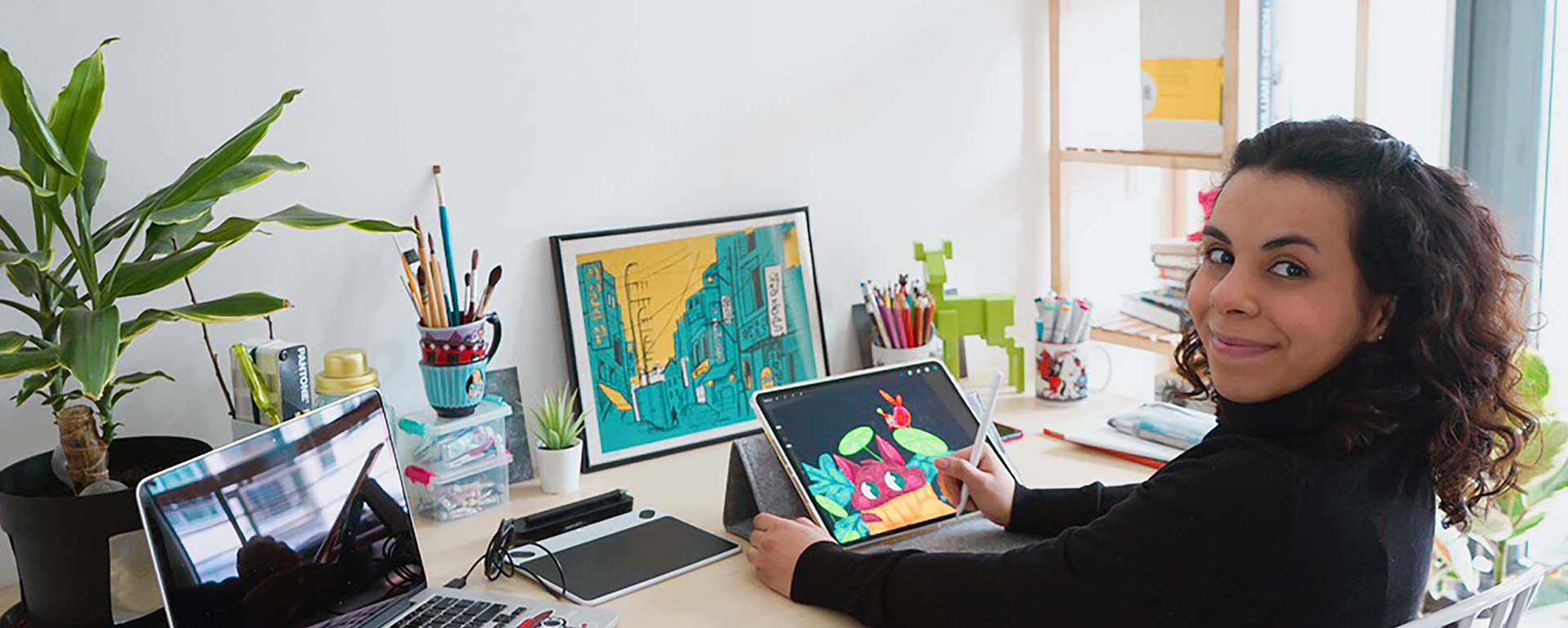 Hi, I'm Carolina, 

I work both in illustration and visual design. Welcome to my portfolio!
The fastest and better ways to contact me for business inquires:
Illustration has been with me since I was a child and it walked together all along with my visual designer career. After moving from São Paulo to Berlin I became a freelance illustrator and improved my concept art skills at Pictoplasma Academy. Today my work is represented by the American agency
Advocate Art
and is focused on children's literacy, editorial and web illustration. My will is to create stunning illustrated images that can fulfill my clients' briefings and desires, to deliver projects they'll be confident to share and will also inspire their clients.
Starting with graphic design I found myself working as a visual designer, being able to structure the brand guidelines through products, printed materials, visual communication, websites and mobile apps. Combined with the growth of the digital industry my interest for design thinking process, user experience, functionality and interface design became inevitable. Today my work as a visual designer is focused in ux/ui and product design.
♥  I am a good listener, attentive to details, deadlines and an adaptable collaborator. I think is never too late to learn things, try something new and make friends. I believe in simplicity, getting things done, to create amazing experiences and to be connected with the spirit of our time.