Cuca is a tale about a witch who lives in deep woods of Amazônia. She usually looks like a crocodile and is famous for be very scary for bad children.
On my version of Cuca I wanted to give her an mysterious environment, because you'll only find her deep inside her home or her caves.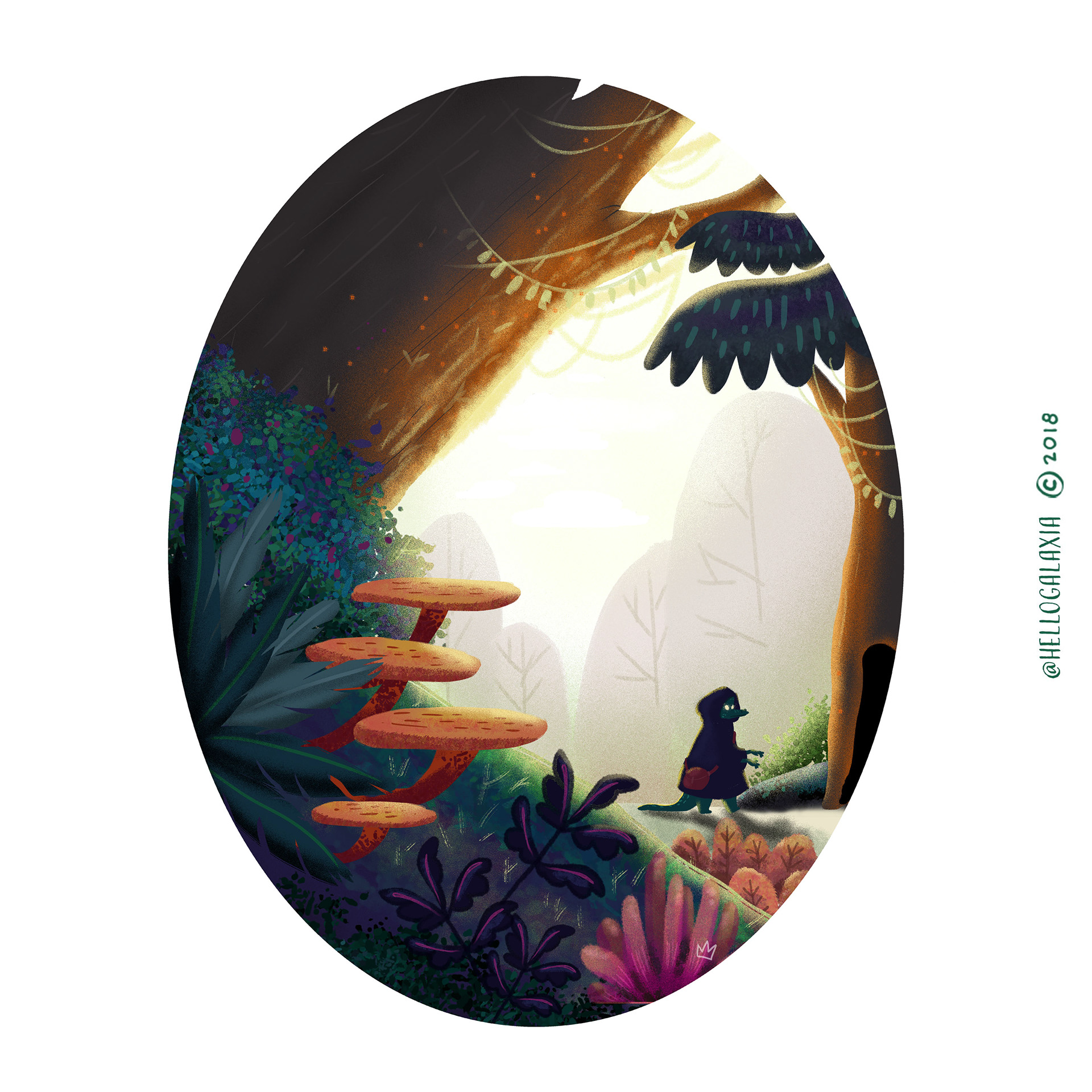 Later I had a chance to explore more features for the character, I add a small story and other characters. This way I could fit the idea for picture books.